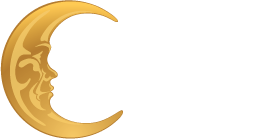 Latest Projects
Sir Frederick Banting Legacy Tribute
Own a unique piece of world history and proudly help fund the Sir Frederick Banting Legacy Foundation programs.
The Sir Frederick Banting Legacy Foundation is offering for a $1000 donation, this professionally framed limited edition piece of history. This framed 13"x16" collage is limited to a series of just 750 and is the result of a collaborative effort involving contributors from the local community. There will be an open edition of 250 used for special presentation purposes.
This item of memorabilia includes an authentic slice of cedar shake taken from the siding of the Hen House once located on the Banting Homestead Heritage Park. The original Hen House, built in 1891 by Sir Frederick's father, William, was destroyed in a fire on August 31, 1916. The replacement Hen House, being beyond repair, was demolished in 2010. Also included is a photograph of Sir Frederick Banting, an inscribed facsimile of his signature and a photograph of the historic Hen House with the Farmhouse in the background. A Certificate of Authenticity will accompany your edition.
To place an order - Please make a donation of $1000.00 in full by a certified cheque or money order payable to
Sir Frederick Banting Legacy Foundation
. A Charitable Tax Receipt of $835.00 will be issued where applicable.
Locally - Please place your order at:
Papermoon, Lloyd's Gallery & Custom Framing
lloydsgallery@rogers.com
Ph: 705-435-9890
Please allow 3-6 weeks for delivery.
Mail to:
Sir Frederick Banting Legacy Foundation
P.O. Box 137, Alliston, ON Canada L9R 1T9
The 100 acre national heritage site is undergoing a three phase construction development:
I) Restoration of the Farmhouse on the property where Sir Frederick Banting was born.
II) Construction of a Diabetes Outreach Clinic and Learning Centre
III) Development of a Heritage Exhibit building to complement the Farmhouse's main floor.
Sir Frederick Grant Banting, born in 1891 in Alliston, ON, was a co-discoverer of insulin and Canada's first Nobel Laureate. There are 366 million people living with diabetes around the world and insulin has already saved the lives of over 1 billion.
To read more on fighting diabetes and preserving a legacy, please visit
www.bantinglegacy.ca
Thank you from the Sir Frederick Banting Legacy Foundation and from diabetics worldwide!
SFBLF Charitable Registration #: 80740 6145 RR0001